I have 8 years forex trading experience;
I started darwinex live trading for 2 years, it's the first time to leave message in COMMUNITY.
In the past year, my live trading account got +118% profit,and my darwin-PYS got +5% profit, it's not good enough, but I believe my darwin-PYS will match my live trading account better in the future.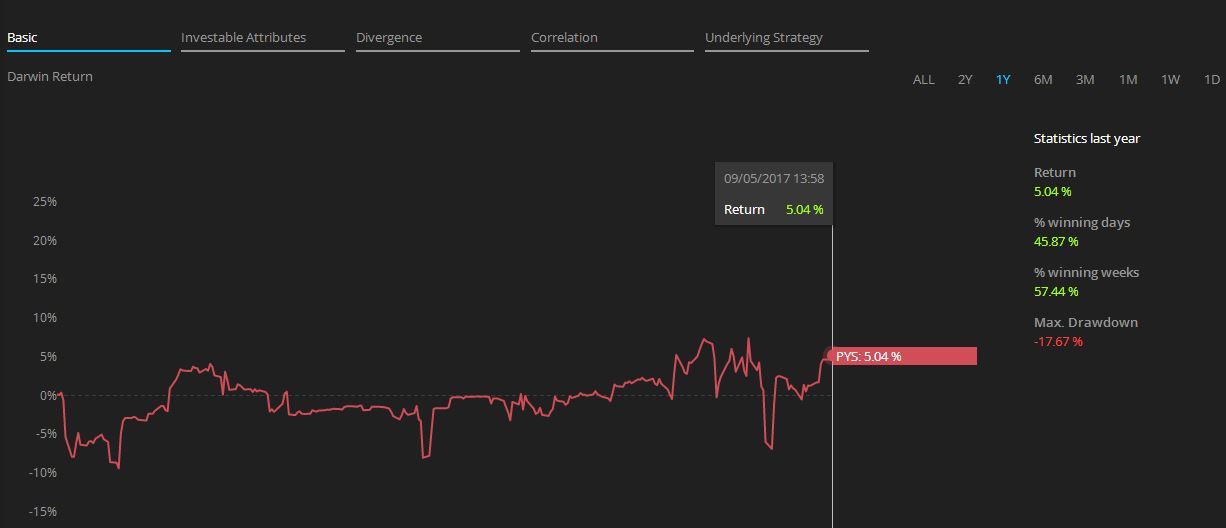 My trading plan in the coming days:
1) focus on Gold, trend trading;
2) expected return +30~50% per year;
3) maximum drawdown around -40%;
Your attention & investment will be sincerely appreciated.

Just keep patient and confidence!